Welcome to the Forest Area Middle School and High School web page!
I am honored to be a part of Forest Area Community Schools and serve the district as the principal of the MS/HS building. It is my dream job, in a community that I have great affection for. I love our small school and the big opportunities we provide to students every day. I have worked in a variety of positions, both in education and the business world, and I can easily say educating children at Forest Area is the best job I have ever had. Throughout my childhood, I attended several different schools in several different states, but northern Michigan is where I have spent most of my adult years and northern Michigan is where I call home.
After graduating from high school, I earned a B.S. in Business Management from Ferris State University, and enjoyed a successful business career for 14 years. Hungry for a change, I returned to college and obtained my secondary teaching certification. When I entered my first classroom, I knew I was "home." After seven years of teaching high school social studies and business at Mancelona High School, I came to Forest Area schools to teach middle school and high school social studies. During that time, I completed my M.S. in Education Leadership, again from Ferris State University (Go Dawgs!).
It is a privilege every day to work with the devoted staff here at FA and to interact with the students who are entrusted to us every day. We are working together to offer the best possible education and opportunities for our community's most valuable asset, our youth, while nurturing our small school atmosphere where everyone is FAmily!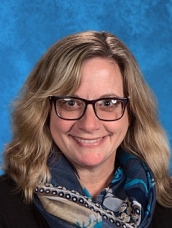 Kelly Holeman, Principal
Go Warriors!
School Address:
Forest Area Middle/High School
7661 Shippy Rd SW
Fife Lake, MI 49633
School Phone:
231.369.2884
School Fax:
231.369.3646
School Hours:
Start Time: 8:25am
End Time: 3:15pm